I was Glad – Sacred Music of Stanford and Parry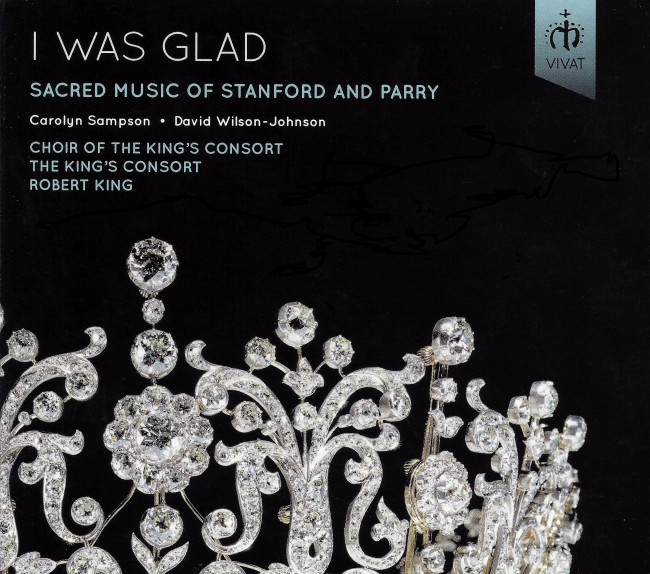 If you've only experienced Stanford's settings of the Canticles with organ accompaniment, can I heartily recommend this CD?
New editions of the orchestral scores to Stanford's four settings of the Magnificat and Nunc Dimittis have been created by Robert King, for performance by the King's Consort, and they provide a whole new dimension to this music, so familiar to anyone brought up in the Anglican tradition:  showcasing Stanford's deftness with orchestration,  and his love of the music of Brahms and Wagner.  My absolute favourite is the Nunc Dimittis in A – opening with touching solo celli, and building to a "bridge to Valhalla" moment on the brass at To be a light to lighten the Gentiles….
The CD also includes Parry's Coronation Te Deum, Blest Pair of Sirens, and a thoughtful performance of I was Glad – again with the orchestral material created from careful new editions from the composer's own manuscripts.
Jeremy Dibble brought this CD to our attention at the recent London Organ Forum and he contributes an excellent essay on Stanford and Parry to the accompanying notes. This is the first release on VIVAT, the King's Consort own record label, and I'm not surprised went straight to number one in the UK Specialist Classical Charts, and was a finalist in the 2013 Gramophone awards.
I WAS GLAD
SACRED MUSIC OF STANFORD AND PARRY
The King's Consort/Choir of the King's Consort/Robert King/Carolyn Sampson/David Wilson-Johnson
VIVAT101 
available from the usual outlets of course, and also from the King's Consort website.
You might also like: