Joyce Jones – queen of the pedals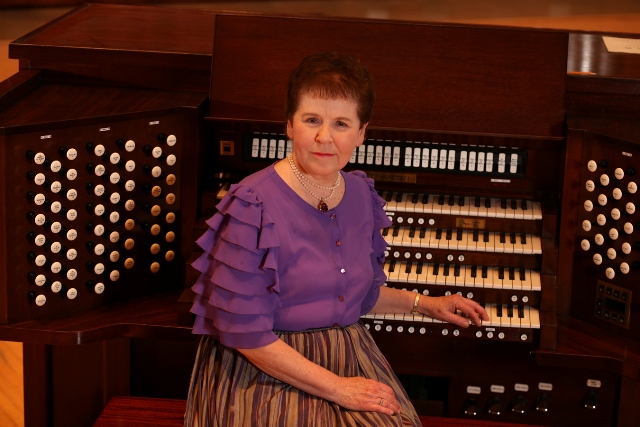 Who wouldn't like to play the pedals like Joyce Jones?  I've just ordered her book, Pedal Mastery For Organ from Amazon and I can't wait.   The page previews show exercises ranging from elementary to quite terrifying.
Joyce Jones is renowned for her twinkling, virtuosic feet. Here she is on YouTube playing Flight of the Bumble Bee – on the pedals of course.  The relaxed economy of movement, and effortless pedal trills are just wonderful to watch.
Dr Jones is winding down her performance schedule as of last year, when she retired from her position as Professor of Music and Organist in residence at Baylor University in Waco, Texas.   "It's my 79th birthday and I don't mind saying at my age, it's amazing that anyone that old can still be playing," she announced.
She describes herself as an accidental organist – when she was a piano undergraduate in Texas she sprained her hand – badly.   Six weeks of no playing were ordered for recovery.  She occupied herself with pedal exercises on the organ, and found a natural talent and affinity for the instrument.  The rest is history.
Here's a longer (1 hour) clip on YouTube from the Pedals and Pumps festival of organ divas at Trinity Wall Street, New York,  in 2008.  Joyce plays Dupre, Liszt, Bach, with plenty of showing off on the pedals.   The dancing over the manuals between different registrations that she uses in the Bach comes from her studies with Karl Richter – before that her playing had become uber correct "as if the music was sprayed with Lysol", and it needed liberating, she says.  Bach purists beware.